Upcoming IPOs in Nepal 2023 approved by SEBON can be checked here. 2079 has been an excellent year for Initial Public Offerings (IPOs) in Nepal. The market witnessed a record number of businesses getting listed in 2079. Initial Public Offerings (IPOs) represent the first sale of shares by a privately owned company to the public. The companies going public raise funds through their IPOs for working capital, debt repayment, acquisitions, and a host of other purposes.
The investor can apply for IPO Stocks in Nepal by filling out an online IPO application offered by the CDSC Mero share website and banks. You can also visit banks and brokers to fill out the online application for an initial public offering IPO. Different experts from the finance sector suggest that 2080 is also set to see a similar momentum in the IPO segment. Let's take a look at some of the upcoming IPOs in Nepal that investors are looking forward to.
New/Upcoming IPOs in Nepal(Latest & Recent IPOs)
Name Of The Company
Issue Size In NPR. Crores
(Tentative)
IPO Date
(Tentative)
Upper Syange Hydro Ltd
8.7 Cr
2023
Makar Jitumaya Hydropower
22.8 Cr
2023
Maya Khola Hydropower
19.9 Cr
27th January 2023
Dish Media Nepal Limited
23.85 Cr
2023
BPW Laghubitta Limited
97 Lakhs
2023
Trade Tower Limited
11 Cr
2023
Asian Hydropower Limited
6.9 Cr
10th February 2023
Reliance Spinning Mills
7.7 Cr
2023
City Hotel Limtied
16 cr
2023
Shuvam Power Limited
4.8 Cr
1st February 2023
Upper Syange Hydropower Ltd
8.7 Cr
2023
Ingwa Hydropower Ltd
18 Cr
2023
Ghorahi Cement Industry Ltd.
7.9 Cr
2023
Kalinchowk Darshan Limited
12 Cr
17th January 2023
Rawa Energy Development Ltd
8.4 Cr
18th Jestha 2080
Hathway Investment Nepal Ltd
14.5 Cr
23rd January 2023
Super Madi Hydropower Ltd
31.5 Cr
2023
IME Life Insurance
6 Cr
2023
Reliable Life Insurance
6 Cr
2023
Three Star Hydropower
12 Cr
2023
Sarbottam Cement Limited
24 Cr
2023
Sikles Hydropower Limited
20 Cr
2023
Upper Hewakhola Hydro Ltd
20 Cr
2023
Molung Hydropower Ltd
3.5 Cr
16th February 2023
Rasuwagadhi Hydropower Ltd
6.8 Cr
2023
Abhiyan Microfinance Limited
9 Cr
2023
Kutheli Bukhari Hydro Ltd
2.4 Cr
2023
Supermai Hydropower Ltd
1 Cr
6th February 2023
Important Details of upcoming latest IPO in 2080 (2023)
Now that you have seen the upcoming IPO list in Nepal, here are some key details pertaining to the list of IPO shared above. These quick details will help you to mug more recent details about the IPO in no time.
IME Life Insurance Limited
IME life insurance was established on 15th Aswin 2008 (October 01, 2008). IME Life Insurance started its operation on 1st Bhadra 2074 (August 17, 2017) offering a range of individual and group insurance solutions that meet various customers' needs such as Protection, Savings, and Investment.
Dish Media Nepal Limited
Dish Media Network is Nepal's Leading direct-to-home (DTH) service provider with an active customer base of around 1.13 Million. The company is proposing to come out with an IPO of 2,385,929 equity shares with a face value of NPR 100 each, at par. The amount of the issue is Rs 23.85 Crore. Global IME Capital Limited has been appointed as the issue manager for the proposed IPO issuance.
BPW Laghubitta Sanstha
The BPW Laghubitta Bittiya Sanstha Ltd. is a microfinance in Nepal. It was registered on 15 April 2019 as a public company as a class 'D' financial institution with the Nepal Rastra Bank under Act, 2063, and started formal microfinance operation in April 2019.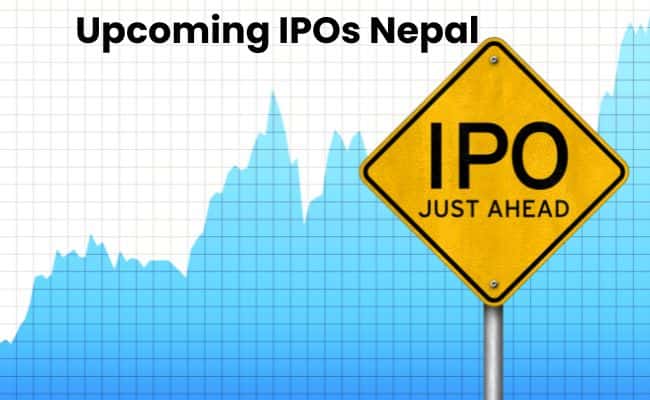 Recent New IPOs in 2023
| IPO | Issue Date | Close Date | Issue Size |
| --- | --- | --- | --- |
| | | | |
| Molung Hydropower Ltd. | 16 February 2023 | 22 February 2023 | 22.6 Crore |
| Asian Hydropower Ltd | 10 February 2023 | 15 February 2023 | 6.9 Crore |
| Supermai Hydropower Ltd | 06 February 2023 | 09 February 2023 | 4 Crore |
| Shuvam Power Ltd | 01 February 2023 | 05 February 2023 | 4.8 Crore |
| Maya Khola Hydro Ltd | 27 January 2023 | 31 January 2023 | 19.9 Crore |
| Super Madi Hydro Ltd | 23 January 2023 | 26 January 2023 | 17.4 Crore |
| Kalinchowk Darshan Ltd | 17 January 2023 | 20 January 2023 | 8.9 Crore |
The above-mentioned list contains the names of some of the companies in Nepal that going public in 2080. However, this is a list of tentative IPOs and possibly will change as new updates arrive. We suggest you keep visiting the page for more information on the upcoming IPOs in Nepal 2023
We hope you find this information about the latest Nepal IPOs of 2023 and those listed in 2022 helpful.
FAQ on Upcoming IPOs in Nepal 2080
What is the full form of IPO?
The full form of IPO is Initial Public Offering. . Initial Public Offerings (IPOs) represent the first sale of shares by a privately owned company to the public.
How can one apply to upcoming IPOs 2023 online in Nepal?
The online process is a simplified one to apply for IPOs in Nepal. Investors can apply from the website or mobile app of CDSC Mero share.
Visit the Mero Share website and enter the Username and Password before placing the bid. All IPO applications are supported by ASBA, which allows the bank to block the amount for the bid value until the IPO.
What is IPO Issue Size?
The IPO size is the value of the IPO calculated by multiplying the total number of shares by the price per share.
When are the shares allotted in Nepal?
The shares are usually allotted four to five days after the basis of the allotment date i.e one week after the date when investors (who had applied for the IPO) are made of the number of shares they will be allotted.