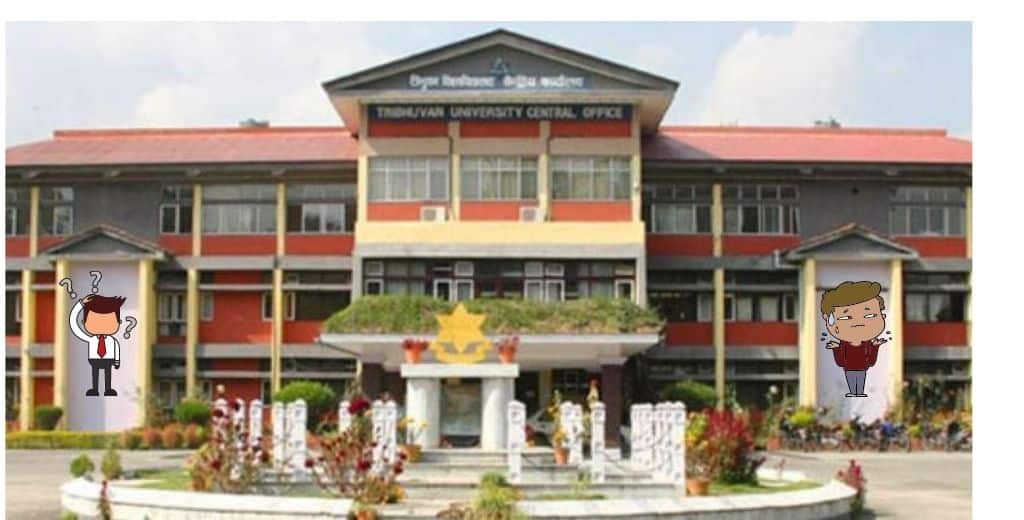 Tribhuvan University (TU) Notice: Students can get Tribhuvan University notice for the 2078 IOE/BBS/BBA/MA/BA/BSc/BFA/MFA/BBM 2078 academic year. Tribhuvan University TU's latest updates and notices will be found here.
21st September 2021
The Examination Control Office of Tribhuvan University has published the results of the third year of BBS (Bachelor of Business Studies. (View Details about TU BBS Result)
2nd September 2021
Tribhuvan University, The Faculty of Management has released the CMAST result of masters in online mode. (View Details)
15th July 2021
BBA Time table 2078 Exam Date Sheet, Routine 2nd 4th and 6th semester is available here. Download the TU BBA exam date sheet 2078 and know your exam dates now. (View Details)
26 April 2021
20 April 2021
24 February 2021
6 February 2021
Earlier TU exam was become uncertain after the second lockdown in the country due to increased infection. According to some media reports that the now Tribhuvan University is preparing to conduct semester examination anyway before the Chaitra.
TU Exam Notice 2078: TU Exam Updates on Postponed Examinations
According to the Controller of Examinations of the Tribhuvan University, Pushpa Raj Joshi, Tribhuvan University is preparing to conduct the previously postponed TU Examinations under the semester system and annual examinations.
Read this article also:
NEB 12th Result 2077, NEB Results 2077 Class 12 @ neb.gov.np
Now, the possibility of the postponed TU examination taking place before Chaitra is getting less and less. Students from 76 districts are in the Tribhuvan University. There are 11 universities in operation across the country. According to recent reports, eighty percent of higher education students study at Tribhuvan University. There are 492,000 students in the affiliated and non-affiliated campuses.
There is also a debate about taking the Tribhuvan University exam through virtual means in the semester exam. However, at the level where there are many students, it is not possible to take the exam through the virtual medium.
There would be no impact on the academic calendar after the completion of all the remaining examinations till Chaitra. Office Controller Examination aims to complete the four-year educational program in 48 months. At present, those four-year educational programs are completed in 45 to 46 months.
The Examination Control Office will conduct the TU annual examinations itself and the responsibility of the semester-based TU examination has been given to the concerned Dean's Office.
October 10, 2020
TU Exam Notice: TU Exam 2077 Not likely to be Conducted Before Dashain (View Details)
August 10, 2020
Previously, Tribhuvan University (TU) had postponed that all forthcoming undergraduate and postgraduate examinations of the management faculty until further notice. ( View Details)