TSC Result 2080 has been released by The Teacher Service Commission (TSC). Candidates who have appeared for the TSC Exam can check their results by visiting the official website of TSC – tsc.gov.np. This exam is conducted every year by TSC and a large number of candidates apply for it.
These exams are conducted at the national level and for this candidates from different states and districts all over the country apply. For the result, the link to the online website will be made available in our article so that you can check the TSC ma bi secondary level and Ni Ma Vi lower Secondary result.
www tsc gov np result 2080 TSC Result – Latest Update
Latest Update: The Teacher Service Commission has published the Ni Ma Bi TSC license written exam results of Koshi, Madhesh, Bagmati, Lumbini, Gandaki, Karnali, Sudurpaschim Province on 28th November 2023 (12th Magnsir 2080)
TSC Result 2080
The Teachers Service Commission has announced the TSC result of the general examination for the post of Secondary Level teacher. According to the results made public by the commission, out of 49 thousand 170 participants, 24 thousand 366 candidates passed the examination. The TSC conducted the TSC exam in Koshi, Bagmati Pradesh, Sudurpaschim Pradesh, Madesh Pradesh, Karnali Pradesh, Gandaki Pradesh, and Lumbini Pradesh.
The Teacher Service Commission TSC conducted this exam on 23rd Bhadra 2080 the result of which has been released online. Candidates will be able to check their TSC 2080 result & rank letter through the online process only. No scorecard will be sent to the candidates via offline mode.
Teaching License TSC Result
| | |
| --- | --- |
| Authority Name | Teacher Service Commission |
| Exam Name | TSC Result |
| Result Date | 28th November 2023 |
| Website | tsc.gov.np |
| Result Mode | Online |
| Format of TSC | PDF |
| Result PDF | Check here |
tsc.gov.np Result 2080 TSC Ma bi Secondary Level
The commission has made the written exam results of the general teaching license examination for the position of Ma Bi secondary level teacher, held on 9th September 2023, public. A general subject examination was conducted for thousands of vacant teacher positions.
To check the tsc.gov.np result 2080 October 2023 result, candidates will have to use their application form number and date of birth. TSC 2080 results will be available in the form of a pdf with details of the candidate.

The Commission has announced that candidates who are dissatisfied with the teaching license examination results can apply for a re-totalling. According to the Commission, the re-application form will be available on the TSC website. Candidates should print it and fill it out accurately.
| Province | Examinees | Passed | Pass Percentage |
| --- | --- | --- | --- |
| Koshi | 7,701 | 3,819 | 49.59% |
| Madhes | 7,192 | 2,504 | 34.82% |
| Bagmati | 12,293 | 6,557 | 53.34% |
| Gandaki | 3,988 | 2,290 | 57.42% |
| Lumbini | 7,559 | 4,141 | 54.78% |
| Karnali | 4,744 | 2,299 | 48.46% |
| Far West | 5,693 | 2,756 | 48.41% |
| Total | 49,170 | 24,366 | 49.55% |
TSC Ma Bi Result Through SMS
The TSC Ma Bi Result was published on the 18th of Ashwin, 2080, by the Teacher Service Commission. You can check the Ma Bi TSC result by sending an SMS. Please note that you have to use the exact format for your result.
To check your result, follow these steps:
Open your mobile message box.
Type TSCL<space> digit Roll Number and Send it to 31007.
For example, if you have the roll number for Sudurpaschim Pradesh, which is 39730009828, type:
TSCL 39730009828 and send it to 31007
www.tsc.gov.np result Ni Ma Vi Lower Secondary Level
The Teacher Service Commission released the results of the general examination for the post of Ni ma Vi lower secondary level teacher held on 28th November 2023. A general subject examination was conducted for the post of thousands of vacant teachers. To check the www.tsc.gov.np 2080 result for lower secondary level Ni Ma Vi-level, candidates need to know their application number. The Lower Secondary Ni MaVi result will be available as a pdf file with candidate details.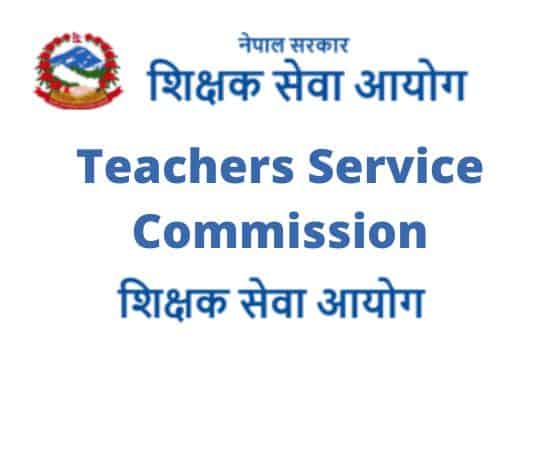 The written test of the candidates who have passed the written test, in general, will be conducted soon in Dhanusha of Morang Madhesh, Makwanpur of Bagmati, Kaski of Gandaki, Rupandehi of Lumbini, Surkhet of Karnali, and Kailali districts of Far West. . Details in this regard will be published later on the Teacher Service Commission's website.
Candidates must not bring the admit card while appearing for the written examination, otherwise, they will not be allowed to participate in the examination.
tsc.gov.np 2080 How to check TSC results online?
Candidates can check the step-wise procedure to check the TSC 2080 result and download their respective scorecards pdf. Know how to check the TSC Mabi Secondary level result below.
1] Visit TSC's official website link given above;
2] Locate and click on the link for the News Natija Section;
3] You will be redirected to a new page;
4] Enter your exam roll number and other details asked on the webpage;
5] After the successful login, the result of TSC Result 2023 will appear on your screen in the form of a pdf;
6] Download the pdf and take a printout for future reference
If you want to ask anything about TSC Result 2080, then you can ask us by messaging in the comment section. We will try to reply to you as soon as possible.