TikTok, the most popular video-sharing app of today, has more than 2 billion users. The popular app, under Chinese company Bite Dance, has been downloaded 2 billion times from Google's Play Store and Apple's App Store, according to Sensor Tower, a mobile technology and application research company.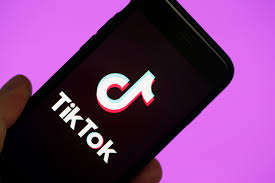 Remember: just five months ago, TikTok users had reached one and a half billion. In the last five months alone, TikTok has managed to add 500 million new users.
In the first quarter of 2020, TikTok sets a new record in the history of app downloads. Tickets have been downloaded 315 million times in the App Store and Google Play between January and March. This is the first time any mobile app has been downloaded so many times in a quarterly period.
The number of downloads of the TikTok app in the last three months is said to be the main reason for the epidemic to break the record. The Corona virus epidemic has left tens of millions of people indoors and overuse of tickets for entertainment, the report said.
According to the report, India is leading in ticket usage. Tickets have been downloaded a total of 611 million times in India. This is 30.3 percent of the total ticket users.
This Article Also May Help you,
Google Has Shut Down The AdSense App On iOS And Android
China, in second place, lags far behind India. That is 9.7 percent of the total downloads in China, the TikTok app has been downloaded 196.6 million times.
Similarly, Google Play Store is almost ahead of TikTok among the app platforms where the TikTok app has been downloaded. Tickets have been downloaded 1.5 billion times from the Google Play Store, and 495.2 million times from Apple's App Store.
Remember: TikTok, which has been a source of entertainment, has recently taken steps towards welfare work.
Ticket has recently added Donation Stickers. Through which people can donate money to charity. TikTok, which has launched a new feature to support the fight against the corona virus epidemic, aims to raise 10 million by May 27.
Ticket users can not only donate money through the donation sticker feature, but also use these stickers in their videos and live streaming to motivate their followers to donate.
The donation sticker feature takes the user to the in-app donation page where users can provide financial support by mentioning their bank details and the amount they want to donate.