Famous Nepali movie hero Rajesh Hamal is quite active on social media these days. Rajesh Hamal, who never even carried a mobile phone, is now nicely touched with the dependence of social networking.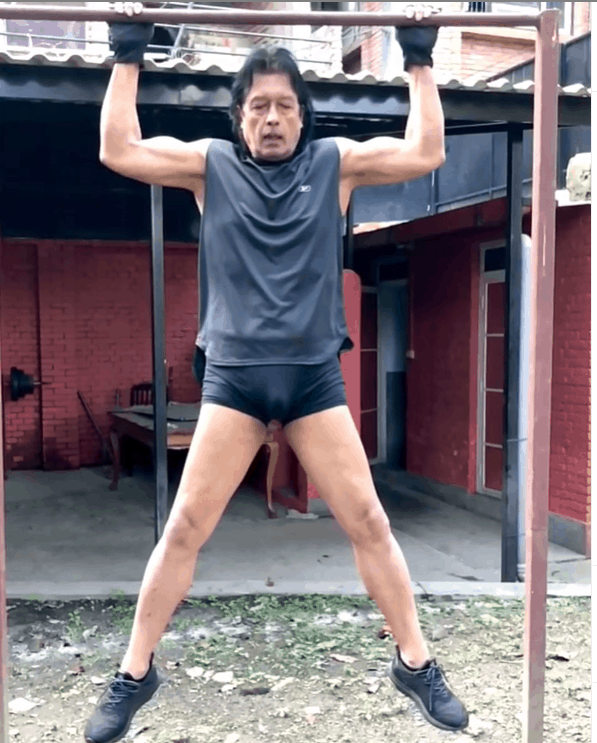 Rajesh Hamal is at home at the time of the lockdown. He's uploading some images and videos on social media every day.
He has posted more pictures and videos of himself working on social networking, especially during the lockdown.
Rajesh Hamal has been exercising constantly to keep himself healthy and take care of his health during the lockdown. Not only does he exercise every morning but he is also very careful about what he eats.
Today's youths can learn a lot from this maintenance of Rajesh Hamal. The exercise of the Rajesh Hamal must have left a wonderful impression among his well-wishers.