Are you looking for an easy guide on how to check BSc Result 2080? The step-by-step guide on this page will show you how to check BSC 1st 2nd 3rd and 4th year results in just a minute. BSC University results can be checked on the official website of the university. Office of the Controller of Examinations of the different universities will publish the result of the BSC in online and offline mode.
To download the BSC result, students will be required to enter their symbol number and date of birth. We will tell you today when your BSC result will be released and also we will tell you how you can check your result online at the various universities' websites. Learn how to check the 1st 2nd 3rd and 4th year result of BSC by following these steps:
BSC Result 2080
BSC is a degree course that is pursued after class 12 in different countries. BSc stands for Bachelor of Science. In Nepal, it's a four-year course while in some other countries like Australia, it's a three-year degree.
Latest Update: BSc 4th year result 2079 has been published on 2nd October 2023(15th Ashwin 2080) . We have updated the BSC result link below.
BSc exams are conducted by the public universities of Nepal, after the examination, the results are announced by the specific university on specified dates. The famous universities in Nepal are Tribhuvan University, Pokhara University, Kathmandu University, Purbanchal University, and more. You can check the latest BSC exam results on this page, select the year below, and then click on the board name to get the results.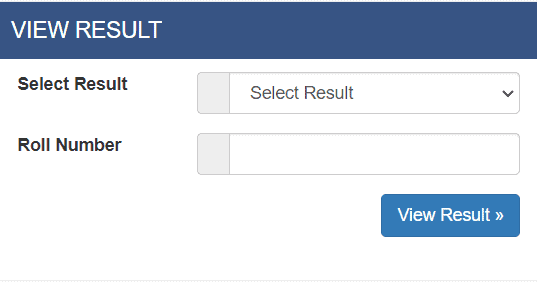 The result for the BSC exam is likely to be released soon but no clear date has been issued yet. This exam is conducted every year by different universities in Nepal and a large number of students apply for it. These exams are conducted at the national level and for this students from different states all over the country apply.
The Office of the Controller of Examinations of various universities is likely to declare the BSC 2079 2080 result anytime soon on the official website. BSC 1st year 2nd-year third year and 4th-year result date have not been notified but it's likely that Tribhuvan and Purbanchal university will publish the BSC result anytime in September last week.
BSC TU PU FWU MWU Result
| | |
| --- | --- |
| Exam name | BSC 1st 2nd 3rd and 4th Year |
| Conducted By | Institute of Technology IOST |
| Session | 2079-2080 |
| Exam Date | August 2023 |
| Result Date | 2nd October 2023 |
| Status | Available |
| Result link | tuexam.edu.np |
This exam was conducted by the Office of the Controller of Examinations of various universities, the result of which will be released online soon. Candidates will be able to check their BSC result 2080 & their mark sheet through the online process only.
The result of BSC is not yet published by the university. We will notify you after the result is released by the university. The students can check the result on this page itself. For more details visit the official website of the respected university.
BSC 1st, 2nd, 3rd, 4th Year Result 2080 Date
Students from all Universities are looking for BSC Final results. We have mentioned that Universities will be declared the BSC result very soon. This year University has conducted BSC 1st, 2nd, 3rd, and 4th-year examinations in the month of August/ September 2023. Now Universities have completed the evaluation process and preparing to announce the results. Universities will be declared the result date very soon. Students who appeared in these examinations can check the result. Before declaring the result the university will release a press note for BSC, Result on their official website. Students are advising check regular this page and the official website for more updates on the result date.
The University will not release the result before the stated time. As per some previous year's results in statics, it will release the BSC Year Result 2080 one year after the conducted exams. Any information concerning results that you receive from your department will be strictly provisional and unofficial. Results of the Main/Due/ Back Exam will not be confirmed until ratified by the appropriate university examiners.
BSC 1st 2nd 3rd 4th Year Result 2080
Candidates are very excited to know their BSC Result 2080, they are looking here and there. Here we will provide B. Ed., First, Second, Third Year Exam Result 2080 link. Now the university will soon publish results online mode at the official website. All universities every year conducts the BSC annual examination at various examination centers and declared the result in the month of July / August. So all the partial and regular students please wait until sometime after declaration you can check BSC The result from given below link.
The exam results will not be released before the time specified by the university. Statistics show that the BSC Result 2080 will be released one year after the exams are conducted. Only provisional information will be provided by your department.
BSC 1st Year Results 2080
If you student of Science and your BSC 1st examination has been finished successfully, then you can check now your BSC 1st Year results online from a direct link given below by using roll no and name wise. Students are waiting for Exam results, they will soon be able to check BSC 1st Year Result 2080 on this web page after declaration. Now you can bookmark this web page to get more updates.
You can now check your BSC 1st Year results online by using your roll number and name if you are a student of science and your first-year BSC exam has been completed. After the announcement of the BSC 1st Year exam Result 2080, students will be able to view it on this webpage.
BSC 2nd Year Result 2080
We want to inform here that Tribhuvan University will be going to declare BSC 2nd year Result 2080 at the official website. BSC's second examination was held the last month. All appeared students who are waiting for BSC 2nd Year Result 2080, will soon be able to check Results from the given link below after declaration. We will provide all the latest information regarding university exam Results, you may visit here to continue and get more updates. After the official announcement, we will provide a direct link, you may go on the link and check BSC 2nd Year exam by using symbol number and date of birth.
BSC 3rd Year Results 2080
All Nepali universities will hold Physics Chemistry Biology streams examinations in August and September Month last 2021. The universities preparing BSC 3rd Year Result 2080 will be posted on the official website soon. If the BSC 3rd Year Exam Result is announced, we will inform you here. Please keep visiting our website for further updates. There is a search going on for BSC 3rd Year Results were everywhere, but the university couldn't announce it. Therefore, all appeared students are trying to find BSC 3rd Year Exam Result here and there. Once the BSC Result is released, students can check it right here on this web page.
BSC 4th Year Result 2080
Students who appeared in BSC 4th year exam are waiting for the BSC, Result 2080 which will available on the university's website. All the regular and partial students we are informed that BSC Fourth Year 2080 year exam Results come out soon. After completing the BSC degree Exam University will release the other year's BSC Results in the upcoming few months. Candidates after the official announcement all the students can check their annual semester results from the official website of your respective university.
What is printed on BSC 2080 Result?
Whatever information will be given in your BSC result, you should have complete information about it so that you can check your result well. All the details given in your result are given below that are as follows:
The final result is Pass or Fail
All Universities BSC Results 2080 Link
BSC 2080 Result via SMS with Marksheet
BSC results published by Tribhuvan University Office Controller Examination you can check the BSC Result by Sending An SMS. There will be an SMS sent to students with their marks listed subject by subject. Note: You have to type the exact format for your result.
Open your mobile message box
and compose a new message
type 4BSC<space>Symbol Number and Send it to 33624.
How to Check BSC Result online 1st 2nd 3rd 4th-year results?
1] Visit the official websites of various universities
2] Check the latest updates from the home page.
3] Navigate the Result Portal from the homepage
4] Select BSC Results from the drop menu
5] Enter the details required such as symbol number and, date of birth.
6] Bachelor BSC result will be displayed on the screen
7] Download it and take a printout of the same for future reference
I tried to cover as much as I could for a student about 1st 2nd 3rd and 4th year BSc results of various universities. If you have any doubts regarding how to check your result, feel free to ask in the comment section below.